The best areas to place your home security cameras in Abilene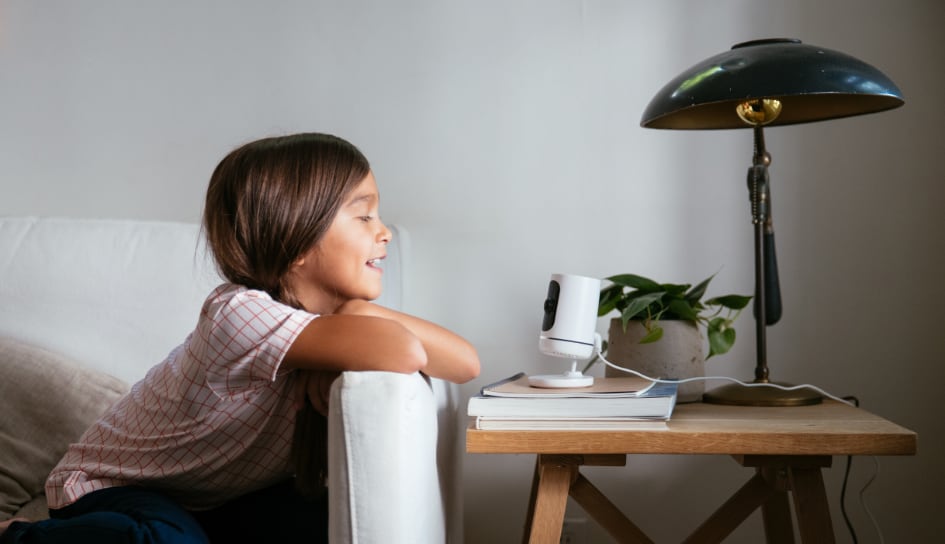 When considering the most critical locations to position your Abilene home security cameras, find the most vulnerable points that need an accurate perspective of any potential danger. Start at your front entrance and then add cameras to the outdoor spots where you can't see through windows. Finally, be sure to include video equipment for indoor hallways and rooms.
Here are some straightforward tips on where to place your Abilene home security cameras.

Use A Video Doorbell At Your Front Door
As you consider the potential dangers that could pose a problem for your house, a burglar or package thief will likely be at the top of the list. In fact, law enforcement data indicates that 34% of home break-ins occur via your front door. As you might expect, being certain that your lock is always engaged will reduce your chances of a break-in, but it's a good idea to keep a clear sightline of that high-traffic area.
Smart doorbells provide high-resolution video streams so you can check on your door around the clock. If anyone comes to the front porch, the doorbell camera will start recording and deliver alerts to your smartphone. You may also converse with guests with the 2-way audio feature through your home security app. Or have your connected interior lighting turn on automatically to give the impression you're on site when you aren't there.
Cover Dead Spots With Exterior Cameras
Dead zones around your home are highly recommended spots to place your home security cameras in Abilene. That's fairly easy when you use a a connected outdoor camera. Because you are able to install them in nearly any position, you can obtain a sightline to windowless areas, like in front of your garage -- particularly if your property has a detached one.
Some other dead zones at your property could include:
Corners of your home that don't face the street
Hiding spots by your attached deck or chimney
Entrance to a cellar or a window well with access to your basement
Sheds or any other structure
When placing cameras, be certain that you have a clear vantage point. That may mean cutting back any landscaping that could get in your way.
Where To Place Your Indoor Cameras In Abilene
Inside your home, you have a multitude of possibilities for where to place indoor surveillance devices. These units blend well with your decor and are intended to easily sit on shelving, bookcases, or countertops. If a triggered event happens after bedtime or when you're not there, you'll get a phone notification along with a video clip.
The recommended rooms for indoor surveillance systems include major hallways and spaces with electronics and other valuables. Living or family rooms seem to get the bulk of camera installations in Abilene. Your main and upper level walkways are also popular -- specifically to watch passages out of your house in the occurrence of an emergency. At-home work spaces have become more in demand as well, as work-from-home has increased.
Install Home Security Cameras With A Smart Home Security System
Your home is a place that needs a high level of protection. Contact us today to customize your residential security package, and you'll have the chance to protect every area of your house in no time at all! Call (325) 378-0098 or fill out the form below for a free estimate.