What's the difference between traditional smoke detectors vs. monitored fire alarms in Abilene?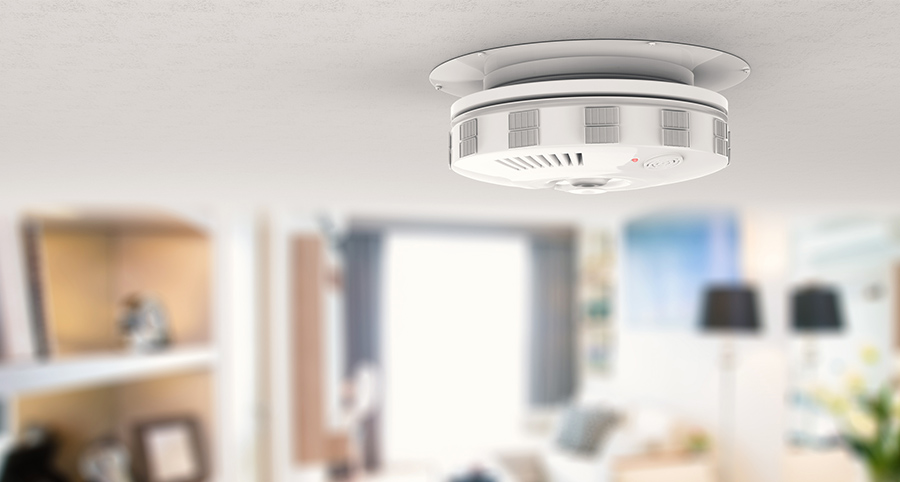 In the Abilene smoke detector vs. monitored fire alarm argument, it's obvious that a monitored fire alarm is the superior alternative"> for your home. Smoke detectors are an essential line of defense in protecting your residence from fire, but they have a few concerning limitations. On the other hand, monitored fire alarms provide more methods to detect a fire and are able to reach out to help when the unthinkable happens. Linking your fire alarms to a security system also results in extra advantages that your ordinary smoke detectors can only dream about.
Regular smoke alarms can only do this one thing
Fire safety is a crucial consideration, and smoke detectors perform a critical part in safeguarding your family. Despite that fact, smoke detectors have various limitations. For instance, they will only identify smoke, not extreme temperatures. In the event there is a blaze starting in your home, you might not be cautioned until the smoke reaches the smoke detector. While there are further telltale signs of fire -- such as a sharp rise in heat -- if there's a lack of smoke, you will fail to get a sounding of your smoke detector.
In addition, smoke detectors only beep when they find an adequate amount of smoke. When a fire starts small, you may not be alerted until the situation is out of hand. Some smoke detectors utilize more than one sensor, which means they will detect smoke from both roaring flames and a more gradual burn. Whenever they do go off, it falls to the resident to call the fire department after they safely leave the residence.
Monitored fire alarms do much more than ordinary smoke detectors
Even though they have a similar appearance to standard smoke detectors, monitored fire alarms have added advantages. If connected to a comprehensive home security package, they will:
Discern fire with multi-sensor technology: Comparable to a standard smoke detector, the monitored device can trigger from an intense fire or one that has just started smoking. It will emit an easily audible warning whenever it senses a hazardous situation.
Identify fire due to a abrupt temperature increase: Your monitored fire alarm may even trigger if it notices an unusual fluctuation in temperature. Many times, heat arrives in advance of smoke. Having additional means to identify a fire leads to more methods to safeguard your family.
Warns professional monitoring specialists: Fires may happen when you are on site or somewhere else. No matter of the situation, your fire alarms will alert your monitoring specialists, who can rapidly call emergency services. When every tick of the clock is critical, it's great to have the knowledge that a trained professional is always keeping a watch of your residence.
Pairs with home automation: Even though the chief job of a fire alarm is to recognize an emergency and notify assistance, it will also join forces with other automated equipment. For instance, a tripped alarm might induce your system to turn on the exhaust fan to hinder the spread of fire or initiate the lights so you can see the best path out of the house.
Your monitored fire alarms are part of a comprehensive smart home
The easiest method to get the most from your fire alarms is to pair them with a Vivint home security system. Contact a Vivint expert today and customize the ideal smart home for your needs. Place a call to (325) 378-0098 or send in the following form to begin.