How well do home security signs deter intrusion in Abilene?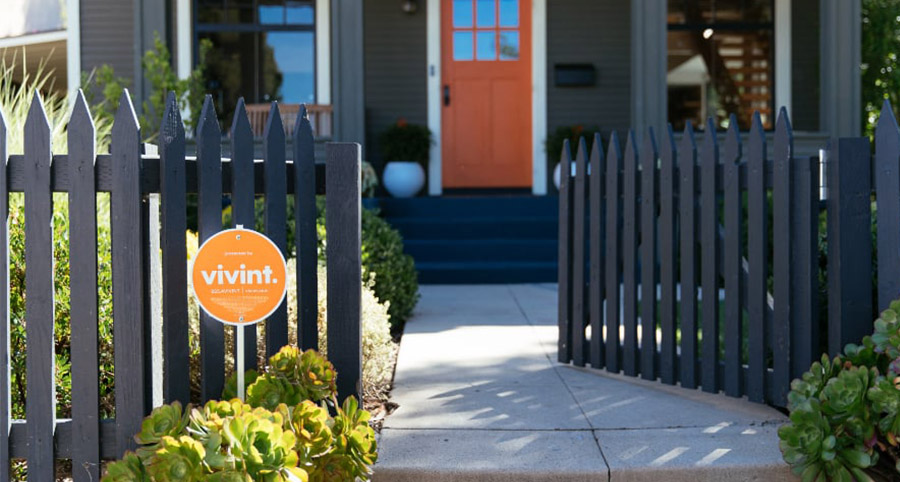 Displaying a security sign near your front door can be an important element of many home security systems. It cautions possible burglars that your property is protected and that they would be wise to find a more accessible home to attack. But don't rely completely on a basic bit of signage to dseter intrusion in Abilene. A well-designed home security system would also include other features, like security cameras, smart locks, and motion detection.
Studies show security signs are able to deter intrusions in Abilene
Numerous studies say security signs work when looking at ways to deter an intrusion. The idea is that the prowler will see the sign and swiftly decide that your residence isn't worth the hassle. When it comes down to it, why worry about cameras and alarms when they can move onto a more vulnerable mark down the road?
Nevertheless, the same reports show that a visible display isn't the strongest deterrent to crime. A smartly positioned sign mostly dissuades less experienced prowlers, but professional thieves may want to discover how much security is actually defending your house before deciding on a different target. Other equipment, like outdoor video cameras, are more effective at thwarting prospective invaders.
Additional security devices that deter intrusion in Abilene
Despite the fact that security signs can help deter intrusion sometimes, they should not be relied upon as your one and only method of security. Here are some additional devices that can help to protect your home:
Outside security cameras: Positioning a surveillance device below a gutter or on the side of your house does more than security signs to deter an intrusion in Abilene. The remotest thing a thief would like is to be seen on video.



Doorbell cameras: The benefit of a video doorbell is that it stays in plain sight, beside your primary entry point. A well-seasoned intruder also will understand that these units link with your smartphone through an home security app.



Smart locking devices: A smart lock uses a coded keypad instead of a keyhole. These are more difficult to circumvent and simpler for you to track.



Smart light bulbs: The leading way to deter a prowler is to make it seem like you are in the house. Programming lights to turn on when your security camera discovers abnormal motion helps produce this illusion. You might even put your smart lights on a custom plan to activate at specified times when you're on vacation.
The top deterrent is a Vivint home security package
When you select a Vivint security system, you won't have to concern yourself about signage and window labels being your primary means of protection. Yard displays are an aspect of your home's defense, but you can also install the indoor and outdoor cameras, locks, and smart lights that put your security on another level. Simply dial (325) 378-0098 or send in the form below to consult with a security professional.